We introduced you briefly to our International Formula Master mod for rFactor2. As we mentioned the model was originally build in 2009 and we'd like to show you a comparison with of the original model with the one we will use in the mod.
In these shots you can spot the differences between the two models. One of them was made in the year 2009 and features the 2008 spec of the car. The other was overhauled 2012 and features the 2009 spec of the car. The differences in the spec include a pretty big fin on the engine cover, new endplates for the rear wing and brake ducts on the front and rear. Other adjustments were fixing normal issues on the whole car and updating the modeled joint lines on the body to CTDP standards we developed during our F1 1994 modeling.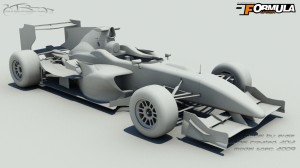 Front comparison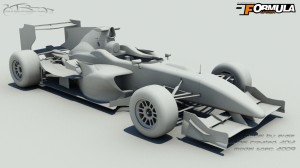 There were made improvements on the monocoque itself and most notably on the area around the front suspension holes in the body. This fixed some normals issues and smoothened the mesh.
Top comparison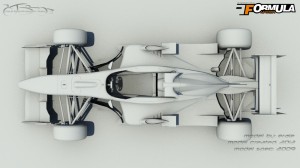 You can see the slightly modified sidepod chimneys, new mirrors that also changed in size and added joint lines on the headrest area and on the sidepod flaps. Also there were some normals issues fixed (especially notable on the left sidepod flap)
Rear comparison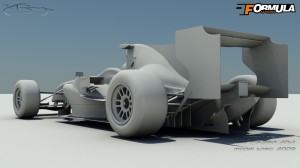 The first thing that should catch your eye are the 2009 spec endplates for the rear wing. Other differences are the improved polydensity of the tires that have a more rounded look now and also a new rainlight object in the rear crash structure.
Left comparison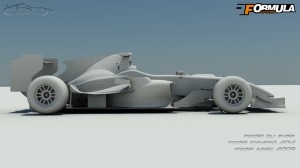 Noticeable are the 2009 spec engine cover fin and again the rear wing endplates. There are also some normals issues fixes like on the engine cover itself and again on the monocoque. Also the shape of the monocoque at the bottom was slightly changed which can be seen in the area before the sidepods.