Look what we found at the Autosport International NEC currently held in Birmingham.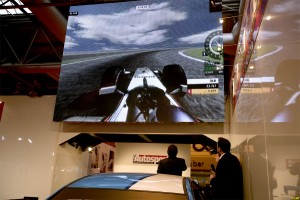 Although screen is flipped, it can't disguise the fact very well, that we have seen the McLaren before. 😉
Update 2:10pm:
Some information about the background we found so far. This was part of a presentation for the Spanish Motorland Aragon circuit project held by Pedro de La Rosa. They recorded a lap on the track in rFactor, so far we didn't find any videos.